Nikki Spade (center) from M&T bank presents checks to Adam Whisel (right) and Jim Mearkle (left) for both the Principal's Scholarship and a donation to the Renaissance Foundation. Thank you M&T bank!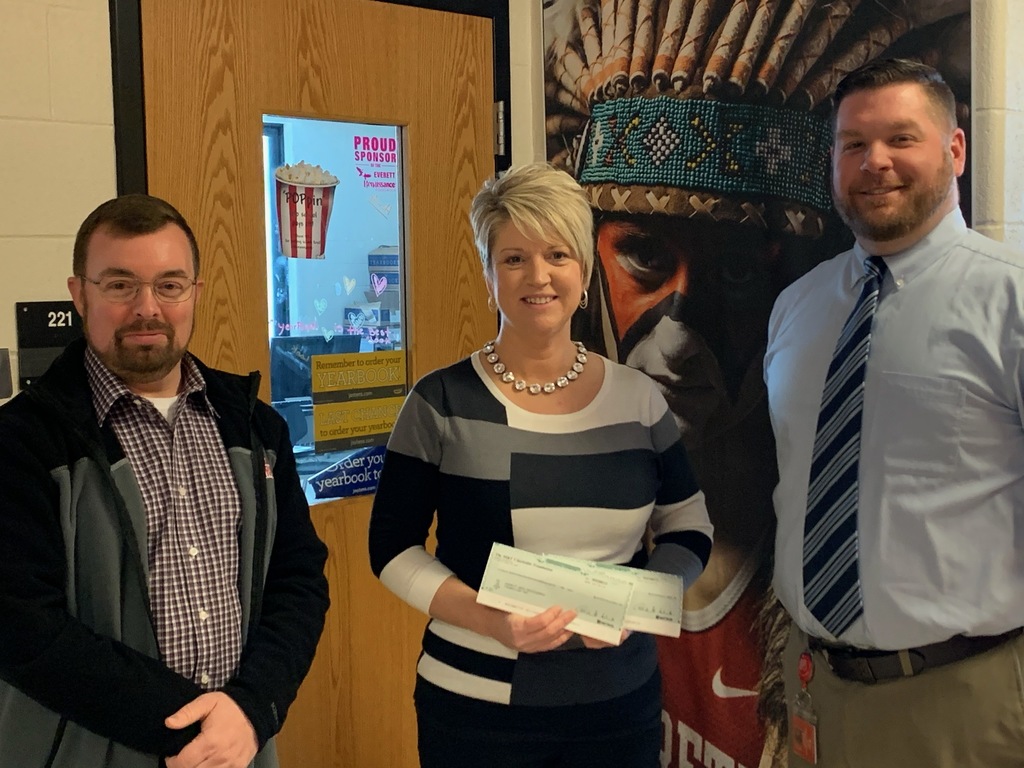 Dear Parents and Guardians, Starting on January 2, our Skyward System, will enable parents to submit excuses for days that your student is absent, or even schedule upcoming absences. It is our hope that you will utilize this option so that we can better account for student attendance. To learn more about this new Skyward feature you can click on the links below to watch a How-to-Video, or read a How-to-Guide. These links are also available on our website, just click Explore, then Skyward. How-To Guide link:
https://5il.co/bxau
How-To Video link:
https://drive.google.com/open?id=1e7gkqsQFegUEYH3DfYIFPwnA4odcBlrF

Members of the National Honor Society were spreading Christmas Cheer by collecting Christmas gifts to donate to our local Love INC. All items are distributed to families in our home town. The Everett Chapter of the National Honor Society embodies the Service Pillar of its tenets.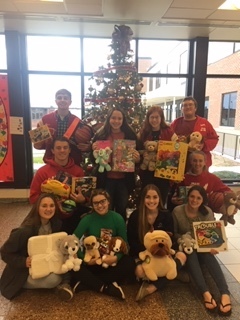 Check out the newest edition of the Warrior Way newsletter to see all the awesome things happening at the Everett Area School District!
https://5il.co/b34z

MS NJHS advisers, Mr. Rosenberger & Mrs. Styer, had students decorate pumpkins to take to an area nursing home. Thank you for your community outreach everyone!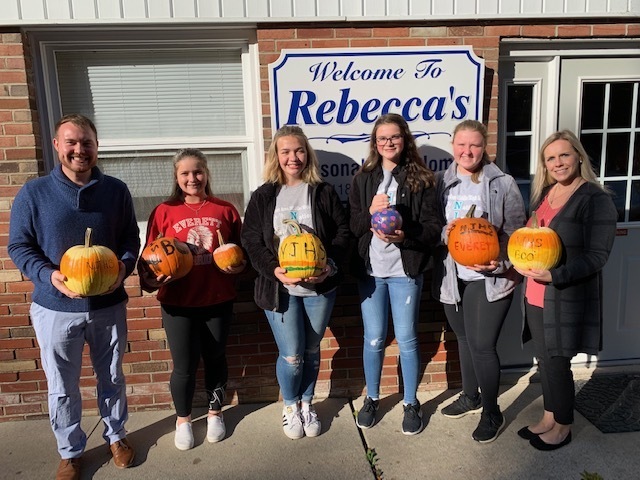 Check out this great back to school flyer that has everything you need to know for the 2019-2020 school year!
https://5il.co/9ulz

Congratulations to the 4 Everett graduates who went on to attend the Naval Academy! The graduates left to right are: Jubal Schmidt, Kestrel Kuhne, Laurel Kuhne, and Mitchel Kovel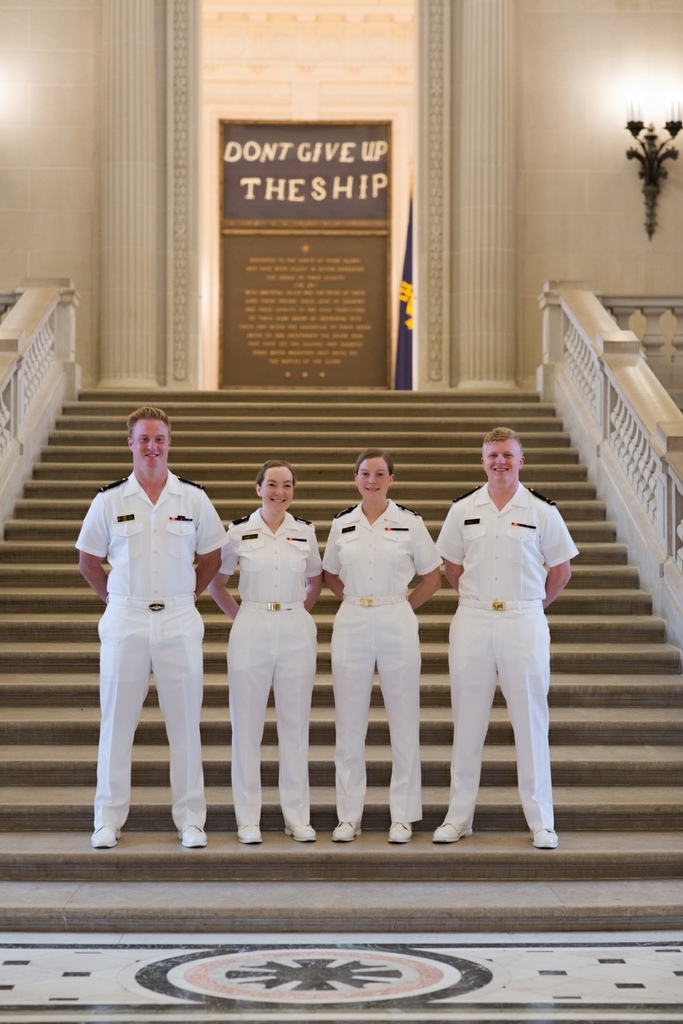 Click the link below to view our Warrior Way newsletter. This newsletter details all the great things happening here at the Everett Area School District!
https://5il.co/7lrp

Nathaniel Maxwell performed as an All-State Choir Pianist in Pittsburgh, PA for the 2019 PMEA All-State/NAfME All-Eastern Convention. This marked his third performance at the All-State level!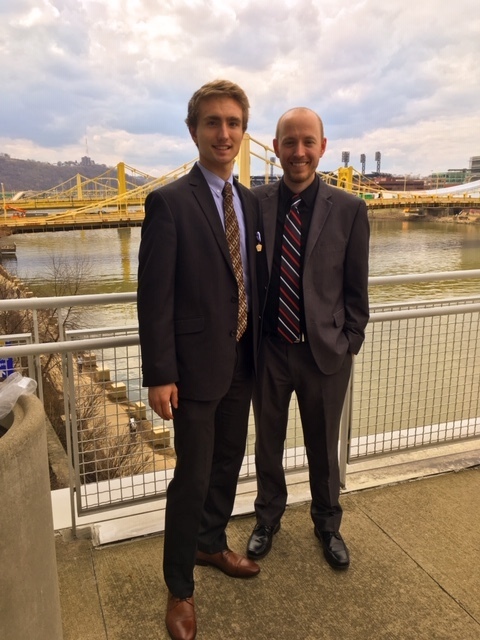 The National Junior Honor Society just donated $100 to the Tom Waltman weight room fund!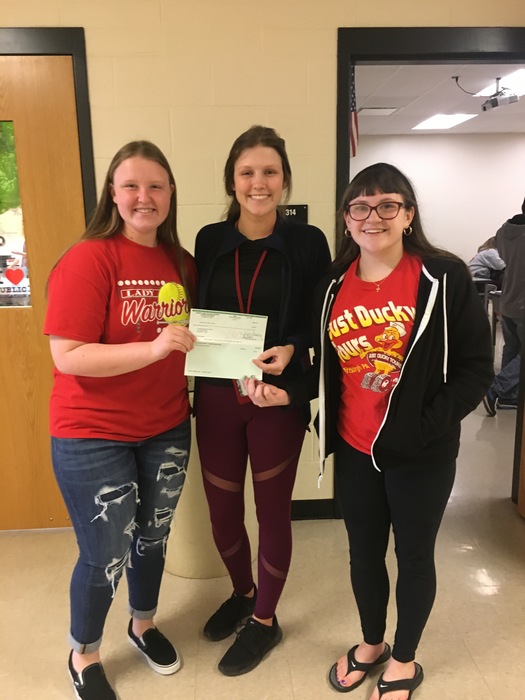 The Everett Chapter of the National Honor Society held its annual induction ceremony on Tuesday, March 19. Qualification for membership is based on the four pillars of NHS: Scholarship, Service, Leadership and Character. Twelve new members, along with their parents, were invited to the dinner which was held at the Breezewood Fire Hall. The new members inducted into NHS are: Lindsay Foor, Noelle Hendershot, Kaitlyn Maxwell and Alexandra Iseminger. In the back are: Leroy Clark, III, Allison Klavuhn, Cameron Mellott, Katelyn Graham, McKenzi Nesbitt, Kolby Weaver, Tori Steel and Matthew Wilt.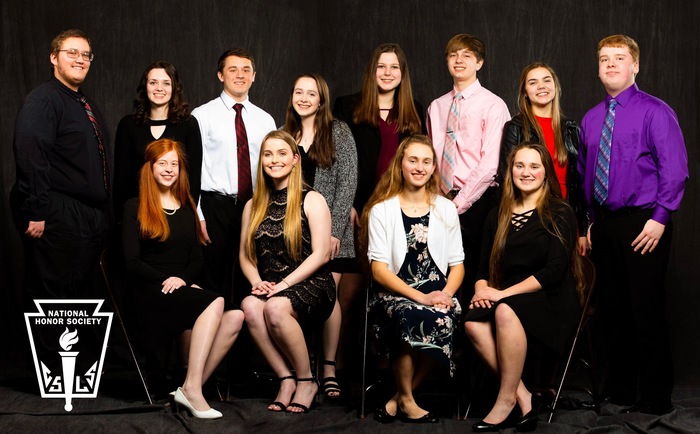 The Scholastic quiz competition was held today, March 29. These Everett junior high students placed first and walked away with the championship. Congratulations to all.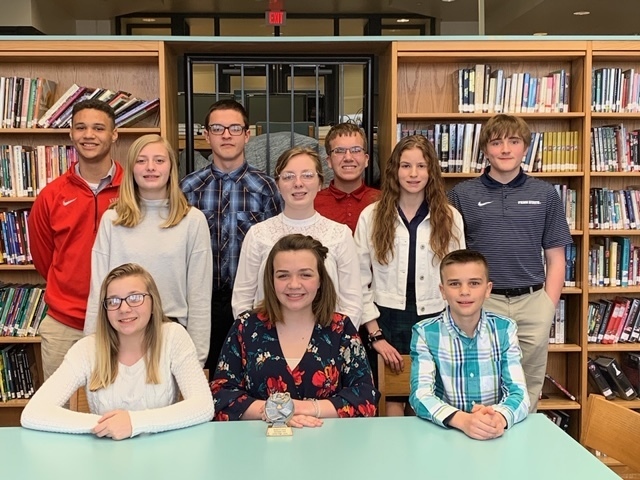 The NJHS and NHS worked together to collect over 130 Baskets for Eli. These baskets will be donated to hospitalized children to help spread kindness. Special thanks to all who assisted and to those who donated.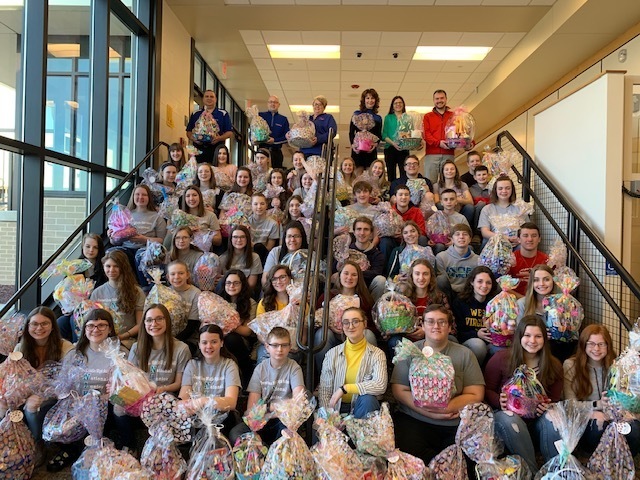 The Everett Area Sr. High Reading Competition team recently took 2nd place at the IU 08 Reading Competition at Bellwood Antis. Great job everyone!

Students from Mrs. Grassi's art club recently painted the plow!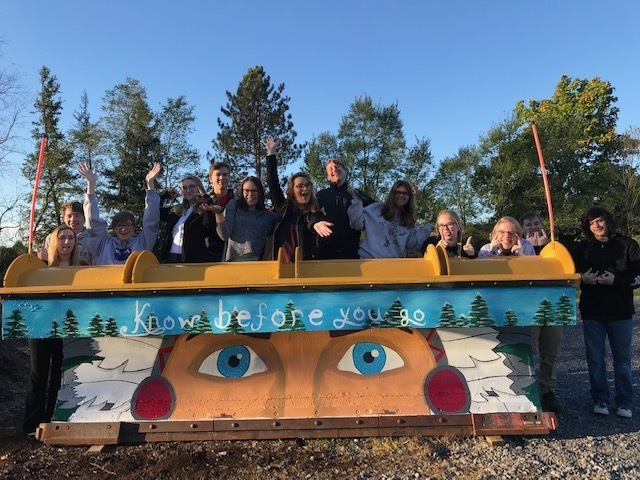 Boxtops are being collected at the Middle School/High School. They can be turned into any teacher or Mrs. Bowman, the Boxtops coordinator. Have your students check with their teachers for any submission incentives.