MS/HS students & parents: Attendance this year will be taken daily via a Google form which will be emailed to all students. This form is to be completed daily by 10 a.m. If you are unable to successfully complete the form, you must then call 652-9114 ext 1025 daily to be marked present. This will need to be done every single day please to ensure accurate attendance records. Students are permitted to carry school appropriate water bottles which are able to be sealed. Any student taking gym will need to wear appropriate attire for class as no locker rooms will be available at present. Students are permitted to be dropped off at the school no earlier than 7:45 a.m. and may be picked up at 2:59 p.m. in the parent circle. All Fridays beginning 8/28 will be virtual educational days. Students are to log on and complete assignments with teachers. Please contact the school if you have further questions which need to be adddressed.

Dear Everett Area School District Parents and Guardians, As some of you may have already heard, the Pennsylvania Department of Education released a mandate yesterday afternoon. We received an email at 2:20pm stating that all students and staff would be required to wear a face covering at all times in the school setting. We are permitted to allow 10-minute breaks for mask removal when students are properly socially distanced. There are no specifications on how many breaks students receive. EASD will utilize judgement to appropriately offer breaks throughout the day, during times students are socially distanced. There are no other changes to our back-to-school plan. If this new mandate changes your decision between the face-to-face option, or full on-line learning, please contact your building Principal. We are not pleased with this last-minute mandate from the State; however, common sense implementation will be followed. Thank you for your time and understanding.

Students are permitted to carry water bottles during the upcoming school year. Our maintenance staff has installed touchless water bottle fillers throughout the building. Please understand if you bring a personal water bottle any staff member may check the contents of the bottle. As always, water bottles must be school-appropriate and not be glass bottles.

Check out the newest special senior edition of EASD's Warrior Way Newsletter! Find it here:
https://5il.co/j47x


Congratulations class of 2020!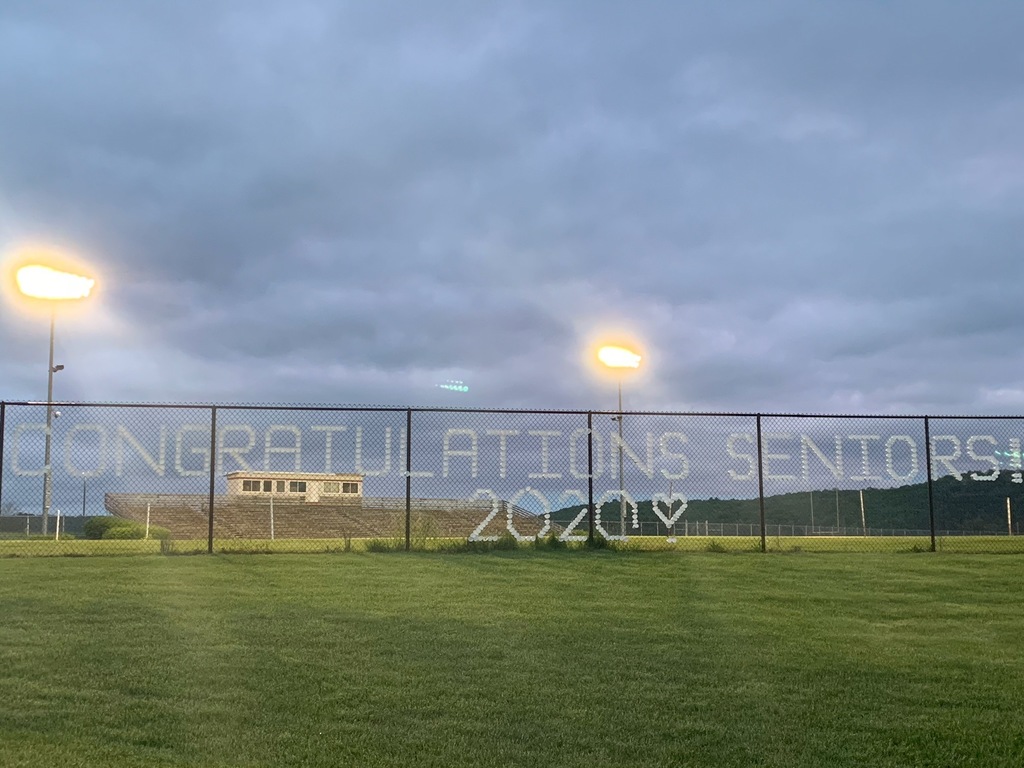 EASD's National Junior Honor Society students recently brought in items to benefit Everett Elementary's weekend backpack program. There were over 500 donated items!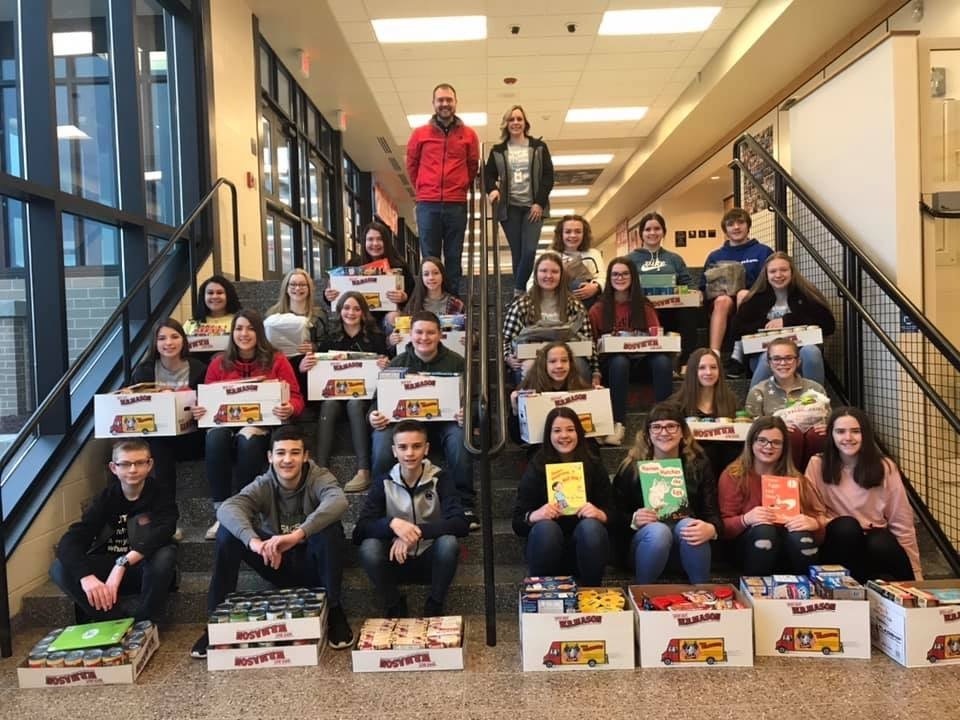 Good Evening, It has been brought to our attention that there is some questions about the enforcement of book bags, coats/jackets, and hats. We have been policing this throughout the year and recently the issue has been brought to the forefront. In the handbook under hair and dress number 10, students are allowed to bring them but need placed in lockers in the morning. This is a safety concern. No punishments have been given yet just warnings. We have lockers available in hallways and the locker rooms and have given extra time in situations that we have deemed necessary. This is strictly informational and this is not a new rule. We encourage you to, as weather gets nicer, to review the student dress with your student. Further questions, please call the high school office at 814.652.9114.

Kaitlyn Maxwell shoots her 2000th pt. Congratulations to her and the Lady Warriors for their 2nd place finish in the ICC.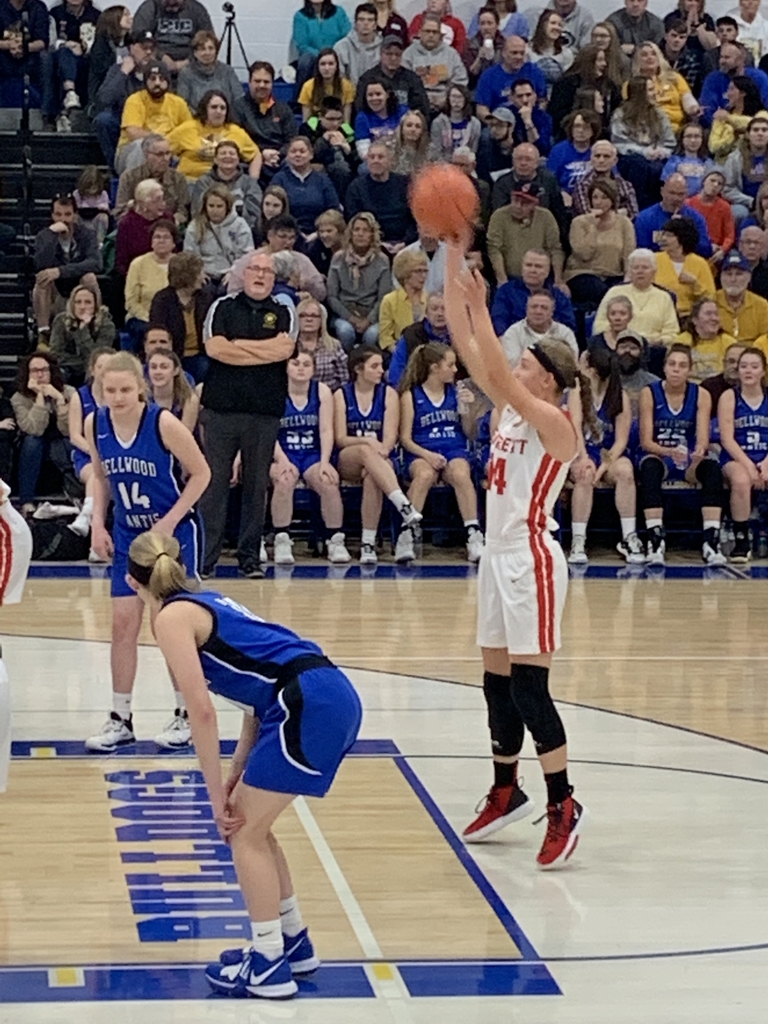 Nikki Spade (center) from M&T bank presents checks to Adam Whisel (right) and Jim Mearkle (left) for both the Principal's Scholarship and a donation to the Renaissance Foundation. Thank you M&T bank!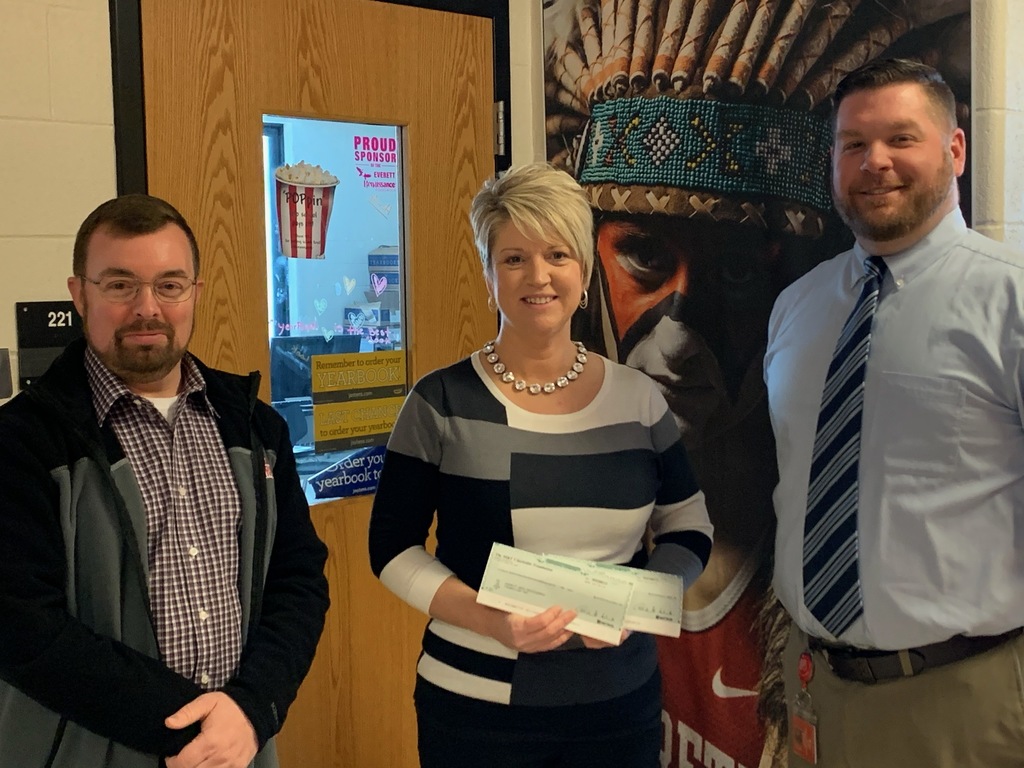 Dear Parents and Guardians, Starting on January 2, our Skyward System, will enable parents to submit excuses for days that your student is absent, or even schedule upcoming absences. It is our hope that you will utilize this option so that we can better account for student attendance. To learn more about this new Skyward feature you can click on the links below to watch a How-to-Video, or read a How-to-Guide. These links are also available on our website, just click Explore, then Skyward. How-To Guide link:
https://5il.co/bxau
How-To Video link:
https://drive.google.com/open?id=1e7gkqsQFegUEYH3DfYIFPwnA4odcBlrF

Members of the National Honor Society were spreading Christmas Cheer by collecting Christmas gifts to donate to our local Love INC. All items are distributed to families in our home town. The Everett Chapter of the National Honor Society embodies the Service Pillar of its tenets.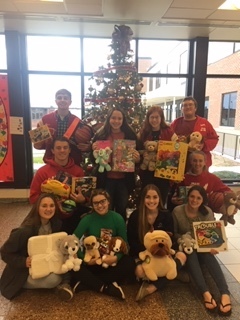 Check out the newest edition of the Warrior Way newsletter to see all the awesome things happening at the Everett Area School District!
https://5il.co/b34z

MS NJHS advisers, Mr. Rosenberger & Mrs. Styer, had students decorate pumpkins to take to an area nursing home. Thank you for your community outreach everyone!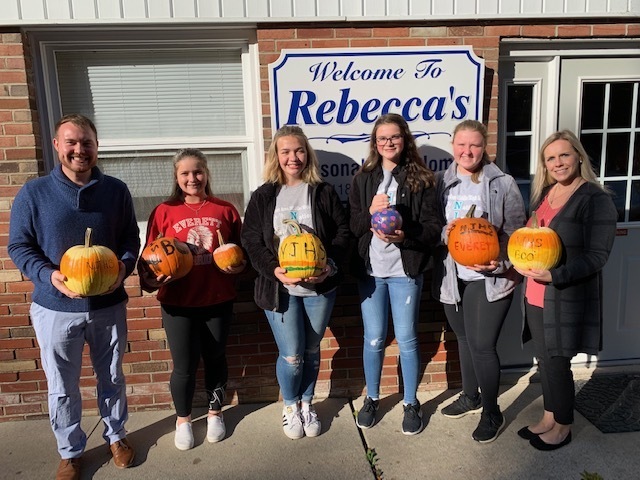 Check out this great back to school flyer that has everything you need to know for the 2019-2020 school year!
https://5il.co/9ulz

Congratulations to the 4 Everett graduates who went on to attend the Naval Academy! The graduates left to right are: Jubal Schmidt, Kestrel Kuhne, Laurel Kuhne, and Mitchel Kovel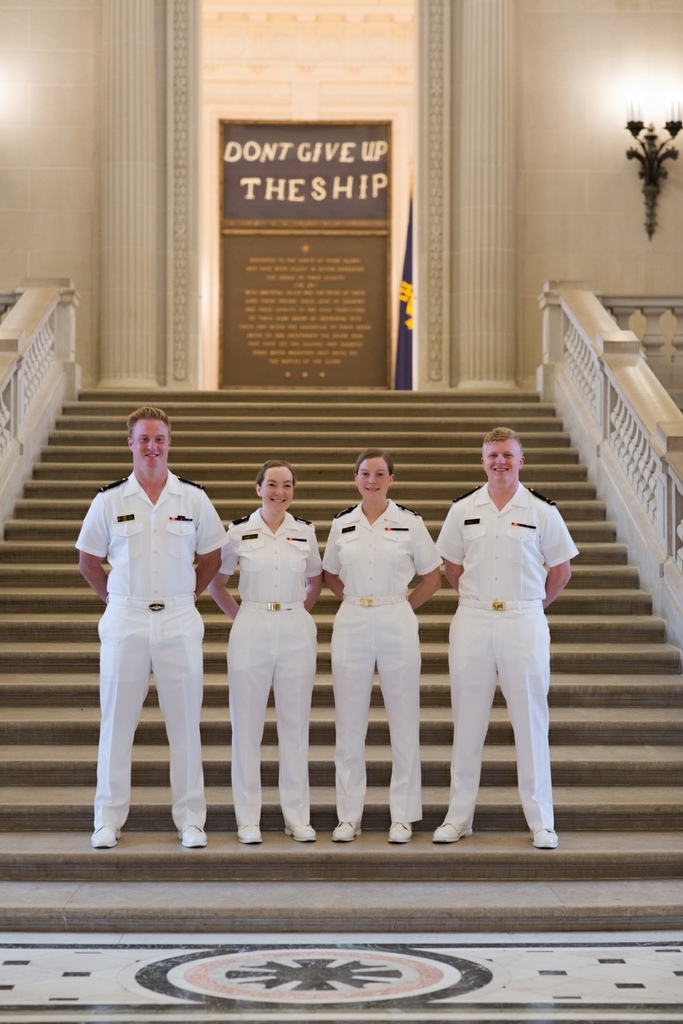 Click the link below to view our Warrior Way newsletter. This newsletter details all the great things happening here at the Everett Area School District!
https://5il.co/7lrp

Nathaniel Maxwell performed as an All-State Choir Pianist in Pittsburgh, PA for the 2019 PMEA All-State/NAfME All-Eastern Convention. This marked his third performance at the All-State level!