News
SCIENCE/MATH TEACHER EVERETT AREA SCHOOL DISTRICT is seeking a qualified candidate for an IMMEDIATE 7th grade Math/Science vacancy, for approx. 4-6 weeks. Submit...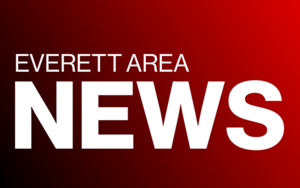 Please see this page regarding all plans and information for the 2020-2021 school year: https://www.everettasd.org/202... For information regarding COVID-19, including...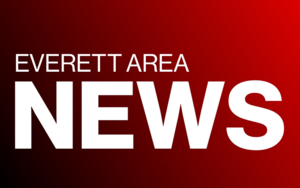 Here's a video produced by Everett's Secret Service Club, thanking essential workers!
SEE ALL NEWS
LIVE FEED

Jim Hollis
2 days ago
Dear Parents and Guardians, One of our football coaches has become ill this morning. This coach has been in close contact with a number of football players. We have contacted those players that were in contact and they are being isolated until such time that test results are available. Due to the number of players affected varsity and jr. varsity practices and games scheduled for this week have been cancelled. Thank you

Jim Hollis
8 days ago
Parents and Guardians, Starting on October 19, 2020 the Everett Area School District will alter the bagged lunch and breakfast pickups for students. Families will be able to pick up lunches and breakfasts on Mondays for Monday and Tuesday. They can pick up again on Wednesdays for Wednesday, Thursday and Friday. Meals can be picked-up at any of the school buildings on Mondays and Wednesdays from 11:00am-12:00pm. Thank you

Jim Hollis
11 days ago
Parents and Guardians, Beginning the week of October 26, 2020, Everett Area School District will add Fridays to our current in-person schedule. From October 26th on, students will attend in-person Monday through Friday, instead of Monday through Thursday, and then will be virtual the following week. Students will still alternate weeks with their A/B groups, as they have been doing, but will be 5-days in-person, then 5-days virtual. This new schedule will begin the week of October 26, 2020. Thank you
Don Burd
17 days ago
Dear Parents and Guardians, The Everett Area School District has adjusted its procedures for athletic events to coincide with the announcement from the governor, who updated the attendance regulations. Moving forward, each participating student including (competing athletes, band, and cheer), will be given 2 entries to give to parents and guardians. Students with split families will also be accommodated. Visiting teams will receive 2 entries per athlete for their parents as well. These new procedures will be in effect for all sports, indoor and outdoor. All spectators will need to present their ticket and entry fee at the gate to be admitted. All spectators will be required to wear a mask and social distance in the stands. Thank you for your cooperation and understanding.

Jim Hollis
about 1 month ago
Dear Parents and Guardians, The Everett Area School District has adjusted its procedures for athletic events, to coincide with the current regulations. Moving forward, each participating student including (competing athletes, band, and cheer), will be given 2 tickets to give to parents and guardians. Students with split families will also be accommodated. Visiting teams will receive a set amount of tickets for their parents as well. These new procedures will be in effect for all sports, indoor and outdoor. All spectators will need to present their ticket and entry fee at the gate to be admitted. All spectators will be required to wear a mask and social distance in the stands. As you are aware, this is an ongoing political and legal discussion and circumstances may change, which would require us to adjust procedures again in the future. Thank you
SEE ALL POSTS