News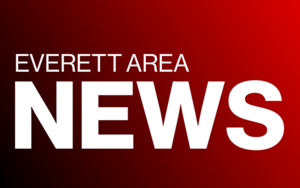 Please see this page regarding all plans and information for the 2020-2021 school year: https://www.everettasd.org/202... For information regarding COVID-19, including...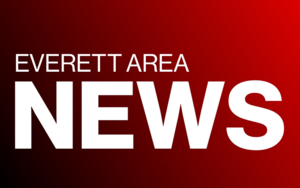 Here's a video produced by Everett's Secret Service Club, thanking essential workers!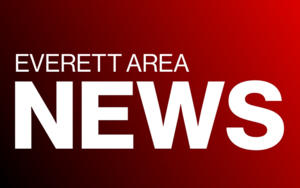 To All EASD Staff, Here you can find a document that details all the information you need for any and all background checks and clearances: https://5il.co/c88j
SEE ALL NEWS
LIVE FEED

Jim Hollis
5 days ago
Dear Parents and Guardians, The Everett Area School District has adjusted its procedures for athletic events, to coincide with the current regulations. Moving forward, each participating student including (competing athletes, band, and cheer), will be given 2 tickets to give to parents and guardians. Students with split families will also be accommodated. Visiting teams will receive a set amount of tickets for their parents as well. These new procedures will be in effect for all sports, indoor and outdoor. All spectators will need to present their ticket and entry fee at the gate to be admitted. All spectators will be required to wear a mask and social distance in the stands. As you are aware, this is an ongoing political and legal discussion and circumstances may change, which would require us to adjust procedures again in the future. Thank you

Everett Area School District
11 days ago
The Board meeting scheduled for 9/21/2020 has been cancelled

Jim Hollis
12 days ago
Dear Parents and Guardians, The Everett Area School District will postpone, practices and games for Volleyball, both Junior Varsity and Varsity, due to two potential COVID cases. Test results will determine when play can resume and we expect to have those results in the coming days. At the present time, the District, has experienced positive close contacts and students showing potential symptoms, but we have had no positive COVID cases to date. Thank you.

Jim Hollis
18 days ago
Dear Parents and Guardians, As you may have already heard, the PA State Legislature passed a bill yesterday, that would allow school districts more leeway in allowing spectators at sporting events. However, this bill is currently awaiting action by the Governor. Until action is taken, we must continue to abide by the current attendance maximums of 25 for indoor events and 250 for outdoor events. For this week's home varsity football game, each senior participant of the football team, band and cheer team, will receive 2-tickets for their family to attend. No other tickets will be available for this event. For all non-varsity home football and all soccer games, each participant will receive 2 tickets for their family to attend. At this time, volleyball still falls under the indoor attendance regulations of 25 or less. There will be no spectator tickets for volleyball. As a reminder, the Inter-County Conference does not permit, non-ticketed, spectators anywhere on school property. All home games will be live streamed on the "Everett Athletics" YouTube channel. We will continue to keep you updated as guidance and regulations change. Thank you

Jim Hollis
25 days ago
Dear Parents and Guardians, The Federal USDA has approved free lunches for all students until the December holiday. The Everett Area School District will respond next week by providing free in-house meals for breakfast and lunch. Starting September 9th, the District will also operate grab and go bagged meals for all students doing virtual in the District and also for all students over the weekends. These meals can be picked up by parents, guardians or students at their perspective schools. Pick up days and times will be Monday, Wednesday and Friday for 1 hour, from 11am - 12pm. Again, bagged lunch pickups will begin on Wednesday September 9th and operate M - W - F until the December 22nd Christmas break. Both elementary schools will have a bagged lunch pick up in the front of the building and the MS/HS will have the pick-up location behind the school at the rear loading dock. Thank you and have a nice weekend.
SEE ALL POSTS