EDIT MAIN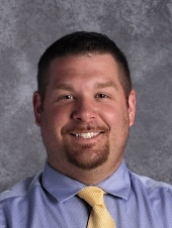 Mr. Adam Whisel, HS Principal
awhisel@everettasd.org | 814-652-9114 ext. 1027
Mr. Whisel was hired as the High School Principal on September 21, 2017. He is an Everett Area High School alumnus who earned his B.S in Education from Indiana University of PA in 2006 and Master's Degree in Educational Leadership from Shippensburg University in 2010. Adam has expressed great enthusiasm and gratitude for the opportunity to return to his alma mater to serve his community in this leadership role.
Before returning to Everett Area School District, Mr. Whisel taught Business, Computers & Information Technology at Pleasant Valley School District, Chambersburg Area School District and J. Frank Faust Junior High School. Administratively, he has served as Dean of Students at Chambersburg Area School District, MS/HS Principal at Fannett-Metal School District and Principal/Vocational Supervisor at Franklin County Career & Technology Center.
Throughout his career, Mr. Whisel has encouraged students to excel, led professional staff development, handled teacher/staff evaluations, dealt with budgeting, carried out student discipline and monitored testing. He has been trained in Safe Crisis Management, FEMA Crisis Management and Bullying Prevention. Adam has embraced the Student Assistance Program (SAP), served as a truancy officer, acted as Cyber Facilitator, paved the way for 1:1 Technology and provided additional course offerings through creative scheduling, all for the benefit of student wellbeing and/or success. He also implemented college programs at Allegheny College of Maryland, Blue Ridge Community College and Harrisburg Area Community College for sophomores, juniors and seniors.
Adam is known by his peers to have a strong desire for student achievement. He is a very energetic and enthusiastic leader who embraces an "open door" policy for students, parents and staff. With his creative thinking, problem solving abilities and sound decision making, the district looks forward to continued improvement in the areas of curriculum & instruction, assessment, student management and staff development. He is focused on keeping the learning environment of the district educationally sound and exciting to keep students engaged, help them build leadership skills and succeed academically in tomorrow's world!
Adam and his wife, Megan (also an Everett alumnus), look forward to staying rooted in our local community with their two sons and daughter.
---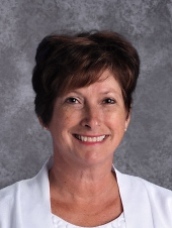 Mrs. Laurie Criswell, MS Principal
lcriswell@everettasd.org | 814-652-9114 ext. 1015
Mrs. Criswell was hired for the position of Everett Area Middle School (MS) Principal on August 14, 2014. She is native to Bedford County graduating from Chestnut Ridge High School. Laurie graduated Summe Cum Laude from the University of Pittsburgh and went on to further her professional career as an administrator through Shippensburg University.
In 1997, Mrs. Criswell earned her B.S. Degree in Elementary Education from the University of Pittsburgh. She used her educational training to teach students in grades K, 4 and 5 for approximately 23 years at Chestnut Ridge School District. Her passion and love for educating students led her to make the decision to further the role she would play in education. She enrolled in a Masters of Education Plan at Shippensburg University attaining the degree in 1993. She has since added to her educational achievements a Superintendent's Letter of Eligibility in August 2017.
Laurie embarked on her first opportunity to advance administratively when she chose to serve as Interim Assistant HS Principal at Chestnut Ridge in 2011. Shortly thereafter, she was hired by Tussey Mountain School District as the Elementary Principal. She held this post until 2012 when she accepted the position of Elementary Principal for Claysburg Kimmel. She found these opportunities very rewarding, but kindled the desire to work for a larger school district. In August 2014, she was afforded that opportunity and assumed the role of MS Principal with our District. The District welcomes her positive, devoted, motivatational leadership style to its administrative team.
Throughout her career as a principal, Mrs. Criswell served as a Truancy Officer managing truancy issues and developing a Truancy Elimination Plan. She also managed PSSA testing, analyzed student performance data, conducted staff professional development, evaluated staff, served as LEA for Individual Educational Programs, aligned curriculum, monitored Blended Schools Online programming, dealt with budgeting and handled student discipline.
Mrs. Criswell is a highly motivated, dedicated school leader who embraces the notion that you can never stop learning! Through her life experiences as both a teacher and administrator, she will continue to strive to engage students, parents and the community in learning for a lifetime!