EDIT MAIN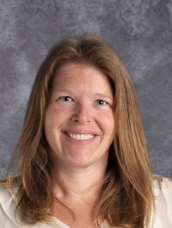 Mrs. Allison Mountan
Grade 10-12 Counselor
814-652-9114 ext. 1030
Students and Parents can sign up for Remind Me texts from Mrs. Mountan when she sends out grade specific announcements. Click here to view directions to sign up!
If you are a senior and have not taking the SAT, you must register for a test date ASAP! Register by September 8th for the October 7th test date. Register by October 5th for the November 4th test date. Register by November 2nd for the December 2nd test date. To register for the SAT, visit sat.collegeboard.com. Free practice tests and test questions are available on the College Board site as well. Check out Khan Academy for free SAT Prep materials!
Have you applied to any colleges yet? If you need assistance completing your application or figuring out WHERE to apply, you should stop in and see Mrs. Mountan. We hope to get enough interest to offer a College Application Work Session in early October. Be listening for announcements. Application deadlines are approaching for many colleges and universities so it is in your best interest to complete and submit applications as soon as possible!
$$ Financial Aid Night $$ will be held at EAHS! September 14th, 2017, 6:30PM here in room 314. Please plan on attending to learn about how to apply for financial aid, find scholarships, and complete any additional financial forms that some colleges and universities may require. Julie Fontana from PHEAA is our speaker for the evening; she will also be available afterward to answer any of your financial aid questions.
Click HERE for free test preparation materials.