EDIT MAIN
FORMS
EMPLOYMENT OPPORTUNITIES: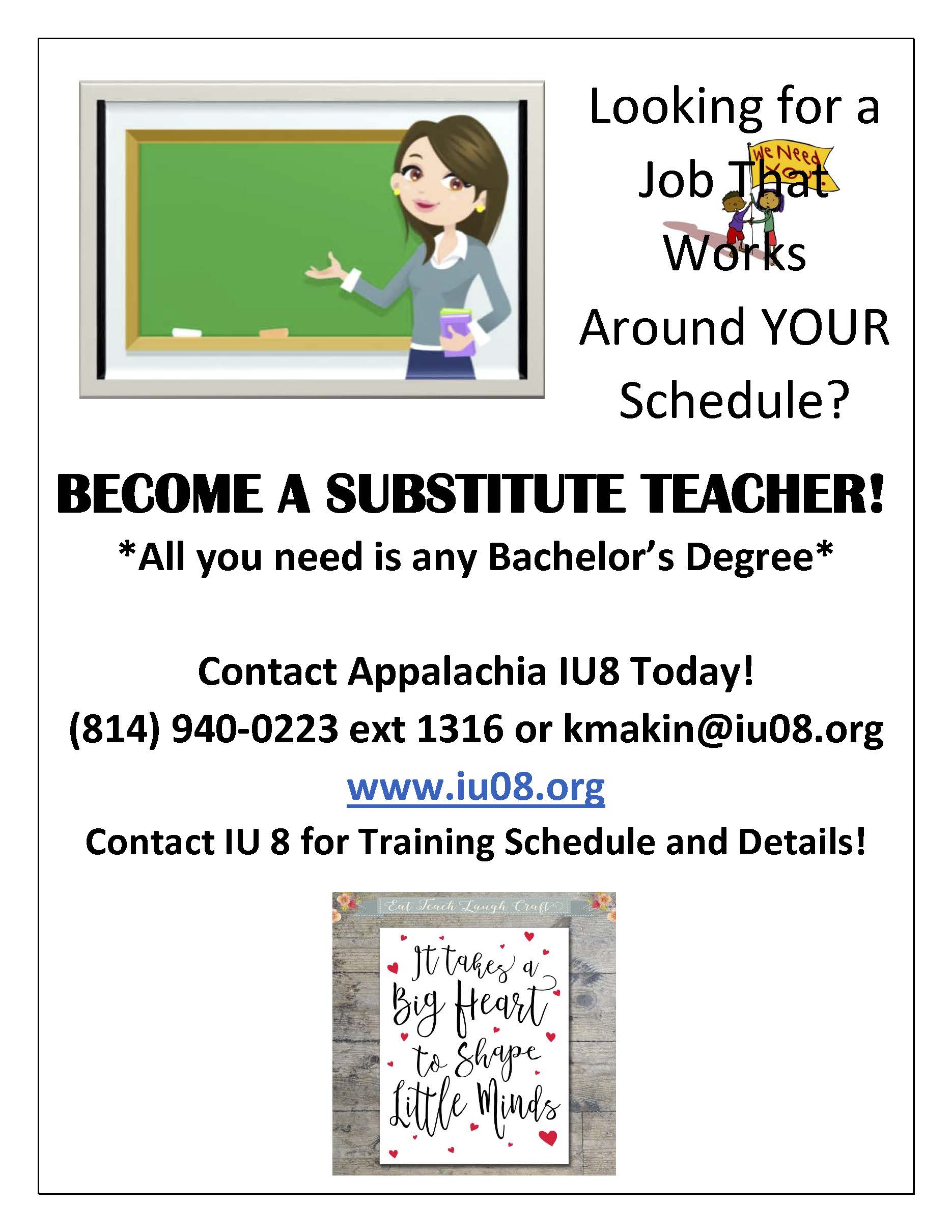 ---
Secondary Special Education Teacher Needed!
EVERETT AREA SCHOOL DISTRICT is seeking a Secondary Special Education Teacher. Candidate must possess a Special Ed 7-12 certification w/subject specific cert. in English; additional math cert. a plus. Benefits: medical, vision & dental insurances; retirement; leave days; salary according to the EAEA contract.
Submit cover letter, PA teaching application, transcripts, 3 references, Act 168 background check(s), Act 24, PSP Criminal History, PA Child Abuse Report, Federal Criminal History to: EASD, Attn: Theresa Smith, 427 E. South St., Everett PA 15537. Deadline: July 7, 2020 @ 4 p.m.
---
Substitutes Needed!
Everett Area School District is seeking:
Substitute Teachers – All Certification Areas
Substitute Custodians to perform cleaning services on a day-to-day basis
Substitute Teacher Assistants
Substitute Cafeteria Workers
Substitute Secretaries
Applicants should submit current clearances: Act 24, PA Criminal History, PA Child Abuse, Federal
Criminal History and Act 168 background check(s) to:
EASD
C/O: Theresa Smith